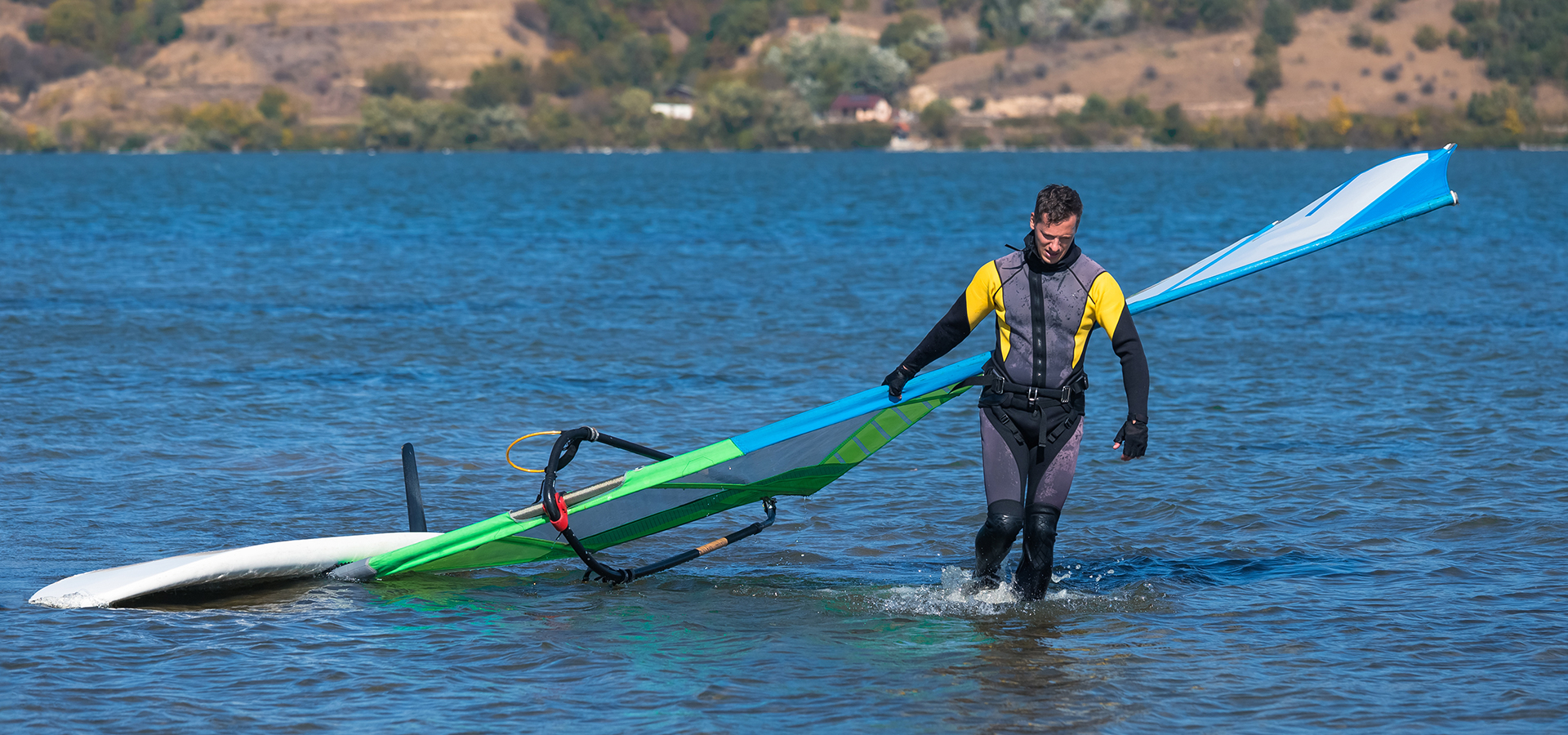 Although it is possible to practice windsurfing regardless of wind and pressure, the afternoon hours are the best for enjoying optimal conditions, presenting calm waters and moderate winds. The most intense winds allow athletes to adopt the preferred wave measure, gradually moving towards the open sea.
The Gulf of Baratti, not far from Piombino, turns out to be a really suitable place for windsurfing with its shallow waters. During the hot season, thermal winds are blown over the gulf, generated almost every day due to the difference in day and night temperatures. The gulf lends itself well to the practice of windsurfing even during the winter days when the "tramontana" (cold north-wind) is intense and the sea is calm.
The beaches of Perelli and Carbonifera on the East Coast, not far from Villaggio Orizzonte, offer tourists the opportunity to practice windsurfing in all serenity. The summer winds offer particularly suggestive days to experience this sport: waves up to two meters high await the windsurfer to carry out exciting maneuvers on the water during a windsurfing holiday.
Continuing further north you can find Marina di Castagneto Carducci, a truly ideal location for windsurfing. It is a coastal stretch that has a sandy bottom and a climate conditioned by the southern winds that, despite their strength, move only slightly the waters of the sea. These conditions make Marina di Castagneto Carducci the ideal setting to practice spectacular freestyl windsurfing maneuvers.