Spas and wellness in Tuscany
Tuscany is a region that lends itself well to many types of holidays, thanks to a heterogeneous territory that manages to satisfy everyone's needs, or almost!
If you are on holiday at the Orizzonte Village, in any season, treat yourself to a relaxing day at the spa. More and more tourists are looking for spas and wellness in Tuscany, to combine the beauty of the area with the need for relaxation.
Free your mind from the thoughts of everyday life, give yourself some time just for you and let yourself be pampered by the wellness experts who will be able to regenerate not only your body but above all your spirit.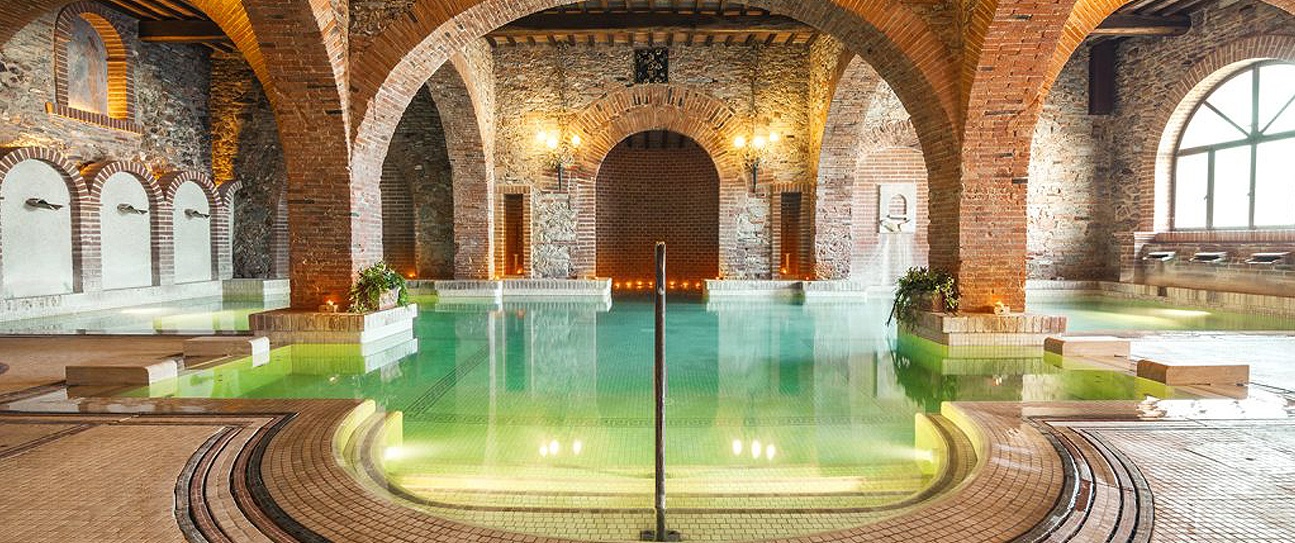 The Calidario Terme Etrusche
The oldest spa in Venturina Terme, the Calidario rises around an ancient natural lake of thermal water, about 3,000 square meters wide where the water flows naturally at a temperature of 36 degrees. Surrounded by a fragrant pine forest and what remains of the ancient walls built by Cosimo dei Medici, the Calidario is certainly one of the most vivid and fascinating testimonies of the ancient traditions of the Etruscan people who are said to have had the habit of immersing themselves in these ancient waters. In addition to the external lake, the hotel offers its guests the Thermarium, the ancient Etruscan route and, on request, wellness treatments and relaxing massages.
for guests of
the Orizzonte Village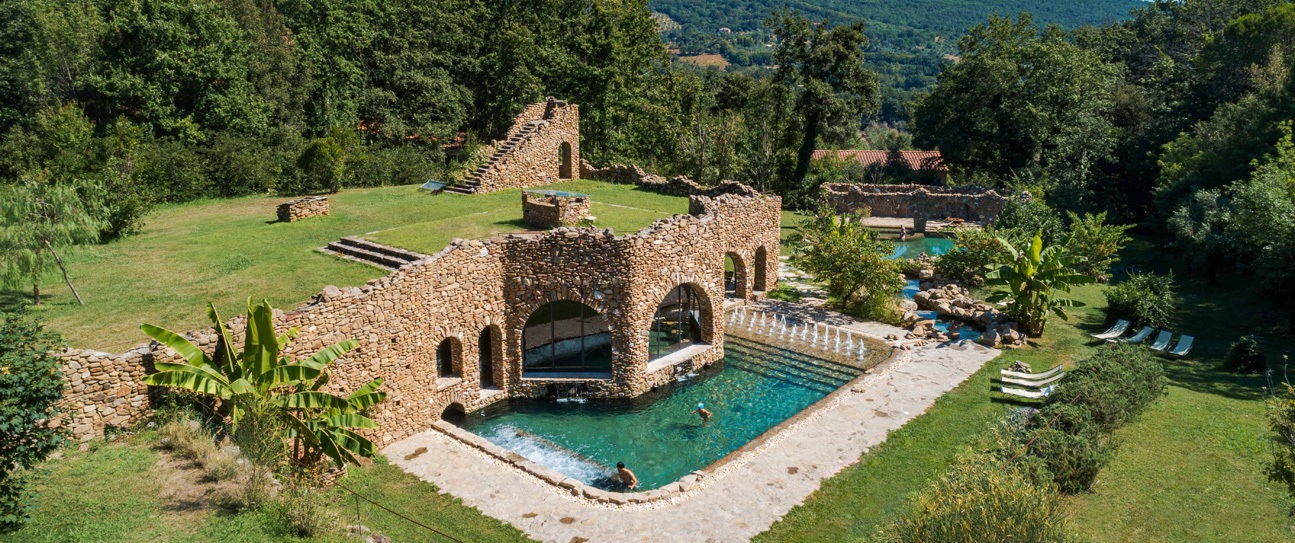 Sassetta Spa
Nestled among the chestnut trees and oaks of the Poggio Neri Forest Park, we find the "La Cerreta" Thermal Center. In these woods thermal water is naturally born at a temperature of 51 ° C and feeds the entire structure.
Outdoors, different pools of different temperature water will take you on a regenerating and relaxing journey. Inside instead you can enjoy the main pool with water at 38 degrees the steam of the Turkish bath, the dry heat of the sauna and the Kneipp path.
On request, guests can enjoy relaxing massages and treatments.

Saturnia Therme
The name now has an international resonance, and if you are in Tuscany we recommend that you spend a day visiting the Terme di Saturnia. A single thermal spring that flows at a constant temperature of 37.5 feeds a wonderful oasis of relaxation, one of the largest in Europe, consisting of 4 outdoor pools, whirlpools, waterfalls and vascular paths. In addition to the pools at the thermal park you will also find a SPA for massages, beauty and relaxing treatments.