If you love to experience the beach and the sea in total freedom and look for a nudist beach in Tuscany do not miss the opportunity to visit the beach Nido dell'Aquila a short distance from the town of San Vincenzo, also known as FKK.
In this stretch of beach immersed in the splendid Rimigliano Natural Park, naturism has been practiced since the 1970s and in 2010 the Municipality of San Vincenzo officially assigned the beach Nido dell'Aquila to naturist practice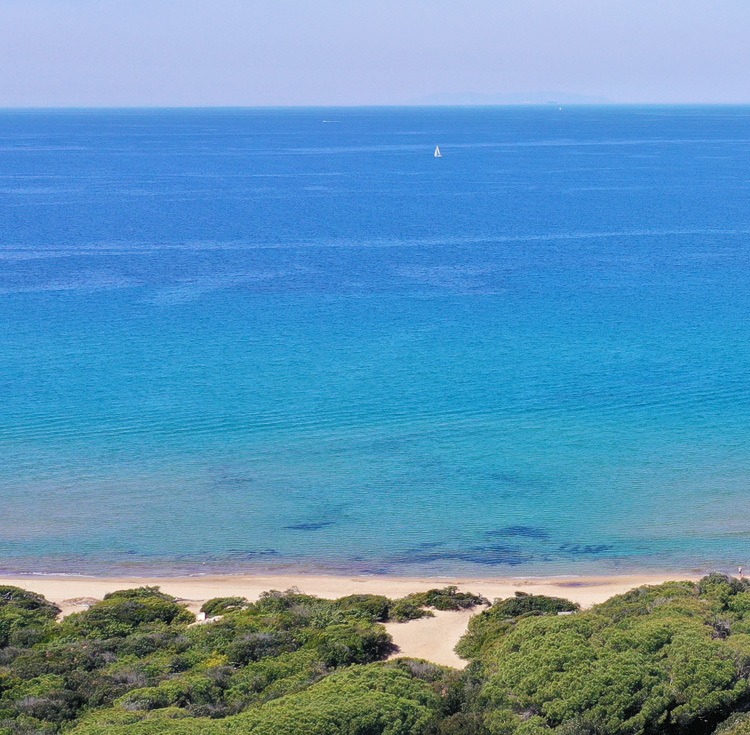 In a short time the FKK became the nudist beach among the most known and loved in Tuscany. One of the reasons why the Nido dell'Aquila beach is highly appreciated is without a doubt the natural scenery that surrounds it, which is that of the Rimigliano Natural Park, one of the Coastal Parks of the Val di Cornia, which among clear sand dunes, pine forest and Mediterranean scrub offers unique views and scents.
Secondly, the beach is easily accessible by car, not far from public toilets and a small bar / restaurant.
To experience a unique naturism experience, total freedom and respect for the environment, the FKK is the nudist beach in Tuscany that suits you!