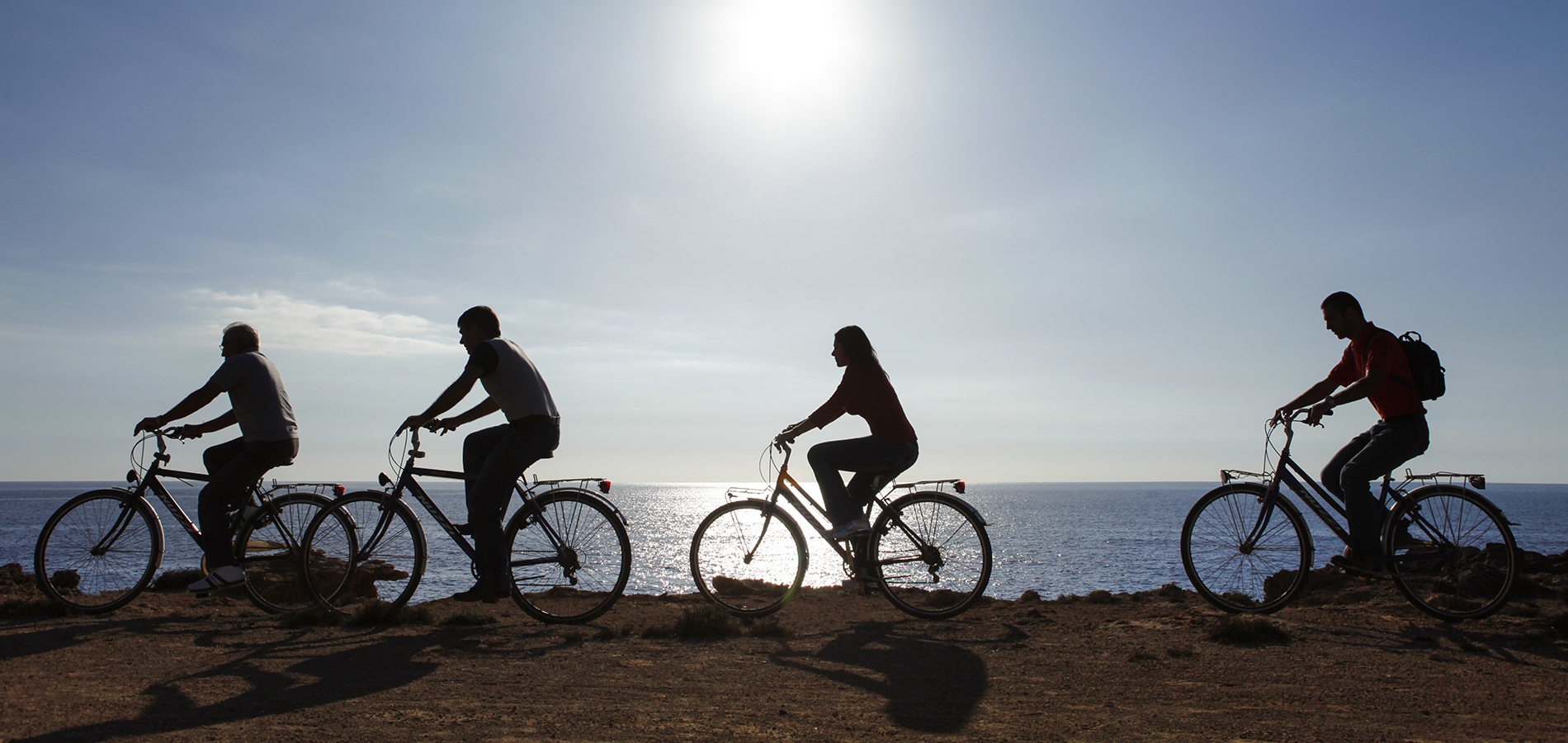 The luxuriant nature of uncontaminated beaches, metal hills, cypresses and villages make the Etruscan Coast a natural environment particularly suitable for cyclists in Tuscany. This extended area includes the territory of the Tuscan coast and inland of Livorno, involving municipalities such as Piombino, Sassetta, Campiglia Marittima, Suvereto and Castagneto Carducci.
A very simple itinerary accessible to everyone is realized between the sea of Marina di Castagneto Carducci (a hamlet of Castagneto Carducci) and its coastal pine forest.
A more challenging route could begin in Donoratico, continuing to Bolgheri, and then plunge into the Macchia della Magona, a splendid area protected by the Tuscany region, full of well-signposted routes where you can cycle, and an ideal place to take a break. A different route could also be realized starting from Donoratico, passing through a suggestive pinewood up to San Vincenzo. You can then continue to Campiglia Marittima and Suvereto, then make one of the most beautiful trails in the area: the climb that leads to Sassetta. This route is one of the most loved by cyclists in Tuscany.
These last routes are aimed at medium-training cyclists, able to follow hilly routes of fifty kilometers quite easily. Whoever has an adventurous soul will also be able to practice rural cycling in Tuscany, experiencing more energetic routes in the wild nature of the woods and forests of the Maremma.
No matter what your level of experience is: Tuscany cycle tourism is able to offer a large number of routes characterized by different levels of difficulty, capable of inviting every type of tourist to ride.
In fact, there are so many opportunities to experience cycling among the lively Tuscan vegetation, through itineraries that are in harmony with the cyclist's experience and expectations. All this makes the Tuscan cycle tourism a very stimulating activity to discover the Tuscan environment in the smallest details, scouring the most hidden places and entering in total harmony with its hospitable territory.
If you have booked your holiday at the Orizzonte Village, on the splendid Etruscan Coast, you will be spoiled for choice among the many paths that you can easily reach and travel around.