This year, the Orizzonte Restaurant brings together the large variety of dishes offered by all our restaurants: from the sophisticated menu of DéjaVu, to the fast food and excellent pizzas of Zest.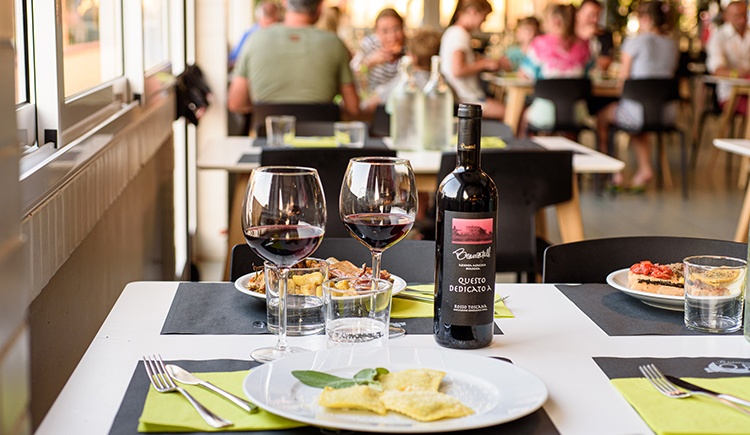 OPEN ALL THE YEAR
Winter time: every day, from 12.30 to 14 and from 19.30 to 21
Summer hours from 12.30 to 15 and from 19 to 22.30
PETS ALLOWED
HOTEL TREATMENT
Half board (Breakfast and a meal)
Full board (Breakfast, lunch and dinner)
Except for the summer period, the Orizzonte Restaurant is ideal for organizing dinners even with children who can have fun on the inflatables set up inside the large hall.
If you are looking for a restaurant on the Etruscan coast to organize a birthday, an anniversary or an important anniversary, the Orizzonte Restaurant is for you!