For this season, the DéjaVu restaurant is opening as a refreshment bar for the South Pool. You can find its usual sophisticated menu in the Orizzonte Restaurant.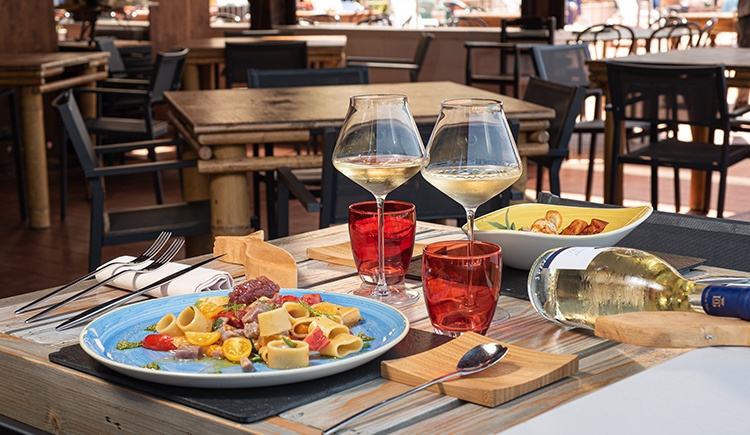 From the end of April
only open during the weekend
From late May to mid-September
every day from 8am to 1am
The Dejavu is the restaurant you are looking for a stone's throw from the sea and a few km from Piombino, for romantic dinners, to carve out a moment of your own to share with your family or the one you love. Taste the flavors of Tuscan cuisine, revisited in a modern key, and rediscover the taste of fresh fish that you can choose directly from our "fish market".
After dinner, the evening continues with our list of selected liqueurs and rums, a cuddle before going to sleep.
At Dejavu Restaurant & Lounge Bar you can spend unique evenings in a spectacular setting.