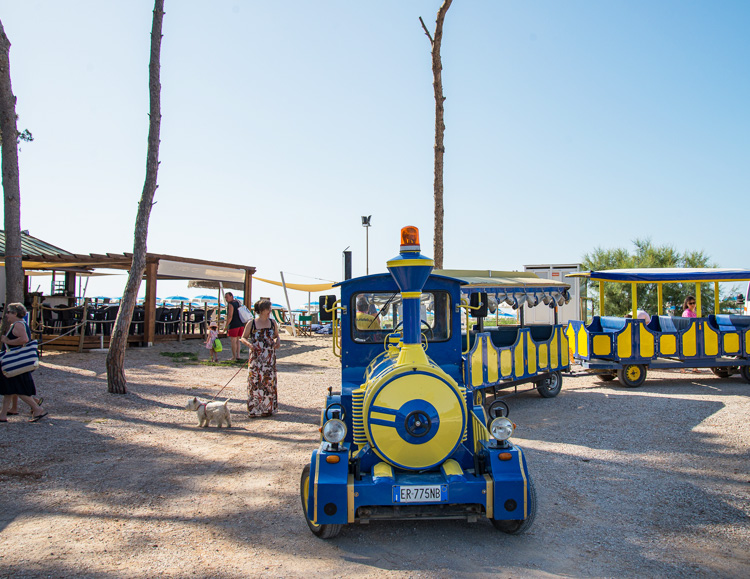 OUR BEACH SHUTTLE IS BACK!
We are happy to confirm that in summer 2021 our beach shuttle will be back again. Last summer we unfortunatley had to suspend this service due to the distance rules.
This summer the train will be equipped with plexiglass panels to allow separation between the seating rows. In this way we can offer transport to the beach complying to current regulations.

PADEL TENNIS
We are building a padel court, it will be ready in June 2021!
Padel is a simple activity that can be practiced by the whole family.
It's a dynamic sport similare to tennis, played in four and also children will have fun!
The use of the padel court can be booked directly in the village (service on payment).
FIBER-OPTIC INTERNET
Soon all our apartments will be connected to fiber-optic cables. This allows a much faster and more stable flow of data, so we can offer a stable WiFi signal, inside and outside the apartment.
What are you waiting for? We hope to see you soon!